Explore the Village of Puerto Lopez
LiveTheLifeinEcuador | April 25, 2017
Located in the Manabi Province, along the central coast of Ecuador, Puerto Lopez is a small coastal village that's famous for its myriad of tourist attractions, including humpback whale watching, the scenic Machalilla National Park, and so much more.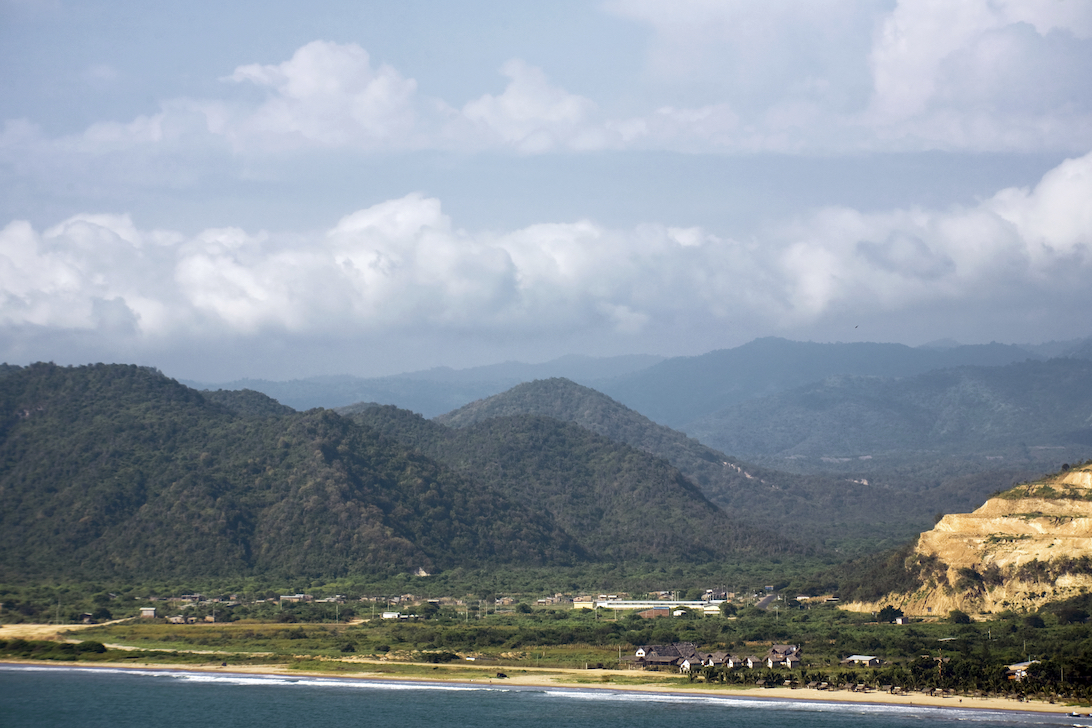 One of the best things about Puerto Lopez is its simplicity – the village boasts a very laid-back charm, as it lacks the bustling venues and high-rise buildings found in other coastal villages. Outdoor lovers in particular, will be able to find a wide variety of stunning destinations, including beaches, reefs, hiking trails and forests.
The unique coastal town truly has something for everyone, so it can be challenging for visitors or new residents to figure out what to see or do first. LiveTheLife has prepared a list of some of the best attractions and activities you can experience in Puerto Lopez:
Humpback whale watching

Humpback whale watching is one of the main reasons why Puerto Lopez is a big tourist attraction. The best time to see these majestic giants is during the months of June to September, as this when they usually stop along the coast of Puerto Lopez.
Puerto Lopez has several licensed tour agencies that offer whale watching tours – you can find many of these offices in the town's beach area as well as in the plaza. Tours typically last around 30 to 45 minutes and can cost about $15 to $20, depending on the season.
If you're interested in going on a whale watching trip, LIVETHELIFE can book a guided tour for you!
Isla de la Plata
Avid birdwatchers will enjoy visiting Isla de la Plata, as the island is teeming with a wide variety of unique bird species, including Nazca boobies, frigatebirds, tropicbirds, Peruvian pelicans, waved albatrosses, and more. You can see some of these marvelous creatures while walking along Isla de Plata's many established nature trails. You'll be able to find tour companies that offer complete tour packages that include whale watching, guided treks, and snorkeling.
Trips from Puerto Lopez to Isla de la Plata typically cost around $30 to $45, depending on the time of the year.
Los Frailes Beach Park
Located around 10 kilometers from Puerto Lopez, Los Frailes Beach Park is a beautiful beach with spectacular ocean views and rock formations. The Los Frailes beach is the largest of three beaches included within the National Park of Machalilla.
Outdoor lovers can take an unforgettable two-hour long hike that will take you to the black sand beach of Playa Negrita, La Tortuguita beach, a lookout point surrounded by spectacular views, and finally to Los Frailes.
Dining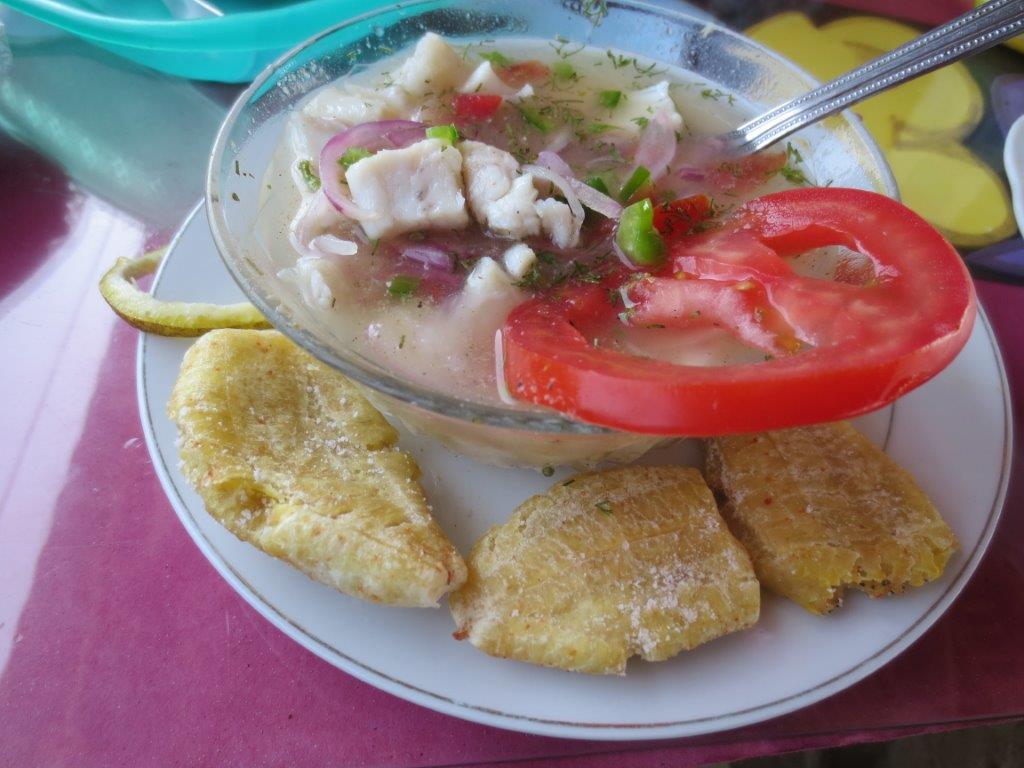 Foodies can choose from a huge selection of top-notch dining venues in Puerto Lopez. Many of the restaurants offer traditional Ecuadorian cuisine which you shouldn't miss, such as ceviche, pastel de banano, corviche, and many others.
One dish you should definitely try when in Puerto Lopez however is encebollado, a delicious fish stew that's made with yuca and served with crushed fried plantain chips. The dish is very popular in the Manabi Province, and is usually offered as a breakfast meal in either street carts or restaurants.
If you're looking for another great place to visit in Ecuador, check out our guide to Yunguilla Valley.