About Us
Ecuador is rife with so much potential – not just as a top tourist destination, but as a second home for anyone who wants to live a life that is full of adventure and excitement, rooted in the simple joys of the everyday. In Ecuador, you can truly live life to the fullest.
This is what our founder Torrin Brauch has found in Ecuador and it's what he and the rest of our team want to help you discover for yourself. Torrin has purchased 5 acres of land and is now transforming it into a premier destination for people of all ages who want to explore what Ecuador has to offer, from its stunning sights and sounds to investment opportunities of the best kind.
This is LiveTheLife!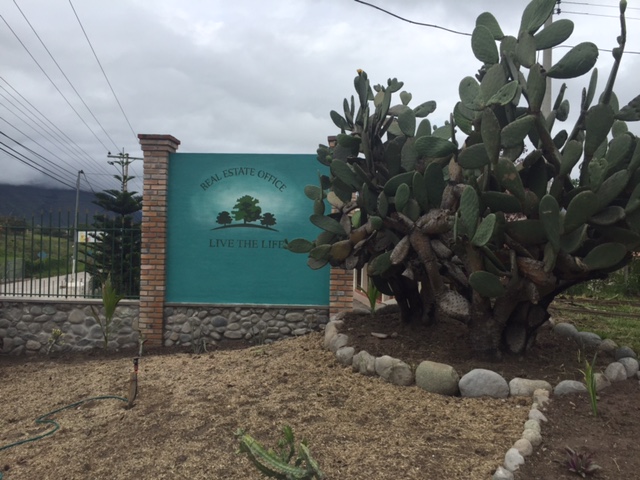 With two offices in the region, one in Lentag and another in Cuenca, LiveTheLife offers a variety of services for everyone from the casual tourist to the extreme adventurer to property investors and those thinking about relocating to Ecuador.
From hiking and trail runs to birdwatching and even whale watching, along with a whole host of other activities, Live The Life can help with everything from booking trips to ensuring that you have the right accommodations. Our goal is to make your stay here as comfortable and stress-free as possible.
If you want to explore investment opportunities, LiveTheLife can help you from start to finish and beyond. We provide relocation services, advice on residency concerns, and help with setting up your new household. As a licensed real estate company, we know the ins and outs of Ecuador's real estate process and its different markets and we'll make it all the easier for you to enjoy your new life here.
Ecuador offers so much, with its great food, amazing culture, and unrivaled biodiversity. Then there are its low tax rates, affordable real estate, smaller government, and vastly untapped potential – in Ecuador, you can definitely Live The Life!
Lentag, LiveTheLife offices
Downtown Lentag, at KM54.820 on the main highway
Business Hours: 7am to 5pm
Realtors: Manuel Parra, Hugo Brito
Cuenca, LiveTheLife offices
Gran Colombia 4-17 y Vargas Machuca.
Business Hours: 8am to 12am
***
"Hello, my name is Torrin Brauch. My family and I are from Fort Myers Beach, Florida. I discovered Ecuador when my neighbor Brady mentioned his cousin Christie was building a house in Ecuador. We decided to come check it out. The country fascinated me and I ended up purchasing a house on five acres of irrigated property with a river, mature fruit trees, and a natural spring. I still live there today and am constructing a 16-unit Ecolodge with gymnasium, sauna, steam room, and beautiful gardens. This property serves as accommodations for people that want to explore Ecuador, take tours, or look for investment opportunities. It is located in Lentag at an altitude of 5100 feet which is perfect for growing everything.
Ecuador has captivated me with its landscapes, biodiverse plants, birds, and animals that I didn't even know existed. My health has improved by removing myself from the polluted GMO food supply. I feel great about getting closer to nature and my food supply. Ecuador offers many benefits to retirees in addition to the conservative lifestyle with lower taxes. LivetheLife offers our organic food delivery in Lentag and Cuenca that is grown in a greenhouse on its own 15 hectare farm in the Yunguilla Valley. I love the people of Ecuador and have found them to be very welcoming. Come on and adventure and Live The Life!"
– Torrin Brauch
***
"A well known and respected business woman in Cuenca, Codie joins the Live the Live team to bring her talents to the Yunguilla Valley. A world traveller, Codie was born in Romania and had spent most of her adult life living in Italy and Ecuador. Since Romanian is so similar to Spanish, she learned to the language here with a perfect accent. Fluent in both Spanish and English, Codie is able to provide the perfect bridge in negotiations for our expatriate and Ecuadorian clients.
Her skills in organization and in working through the complex rules of the Ecuadorian system make her a perfect fit into our real estate team. We're happy to have Codie on board and look forward to the success she will bring to the business. Codie will be running the operations in the Live the Life Real Estate office in Yunguilla. She can be contacted at codi@livethelifeinecuador.com or 0981489148.
***
"Live the Life Real Estate welcomes Michael Stephens to its Cuenca Sales Team. Michael brings over 30 years of business experience and property development to the Live the Life team. In the US, Michael held senior positions in both large corporations and in privately owned businesses. He has more than 7 years experience in the real estate business and has been involved in numerous condo conversion projects and new development building. As a land owner in Yunguilla, he has a deep knowledge of pricing and valuation in the Valley's real estate market.