Ecuador's Top Coastal Destinations – Montañita and Olón
LiveTheLifeinEcuador | October 20, 2016
With a coastline of over 2,200 km, Ecuador has no shortage of golden beaches and beautiful beach towns, among the most scenic of which are Montañita and Olón.
Just minutes away from each other, Montañita's carefree hippie vibe will make you feel younger than your years, while Olón's serene, low-key feel is ideal for families. At both, you can look forward to fine golden sand, warm waters, and friendly folk.
Montañita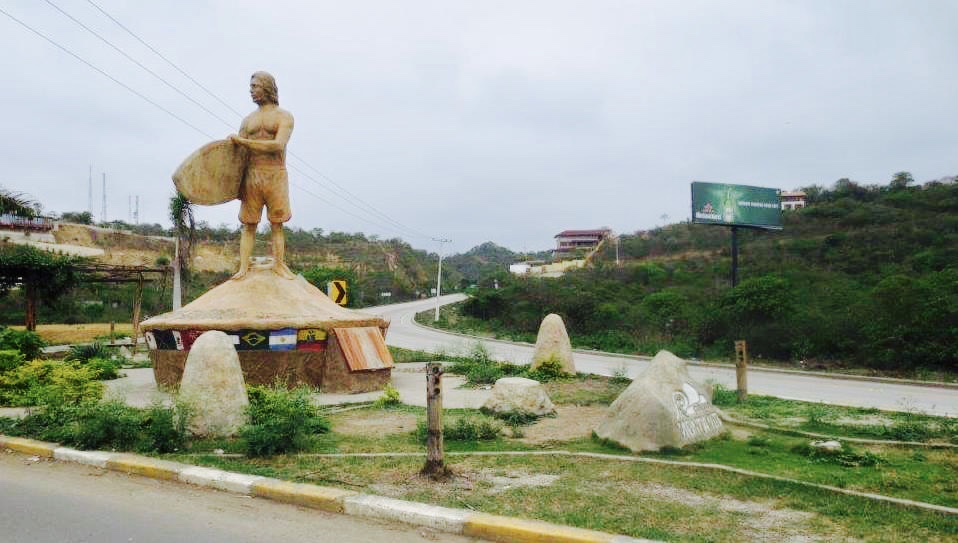 Big waves, an unspoiled coastline, and an uninhibited environment await the traveler in this sunny town on the Santa Elena peninsula, about two hours away from Guayaquil's busy port.
Montañita means "little hill" in English and the village is a surfer's paradise and both beginners and professionals alike will enjoy the reliable surf. The waves are strong and consistent – they go as low as three feet in the summer, and up to six feet and a half between January and March.
Surfing not your thing? You'll still have plenty to do in and around the area. Enjoy other water sports like scuba diving, jet skiing, windsurfing, and kite surfing.
Hike or ride a horse to two waterfalls – Cascasas de Alex and Cascasas de Dos Mangas – which are about eight to 10 kilometers from the beach. The Point, a mountain that lies between Montañita and neighboring Olón, is a challenging but fulfilling climb.
And let's not forget the lively party scene. Dance clubs blast techno all night long, while DJs spin house music at beach parties. It's a wonderful place to meet all sorts of people, including surfers who come to town for international competitions, and a sizeable expat community primarily composed of Australians, Canadians, and Americans.
Olón
While it's just a few kilometers away from the reggae-flavored energy of Montañita, life in Olón is low-key and unhurried. If you want to slow down and get back to basics, then this idyllic town is for you. The village is largely undeveloped, and brings you closer to Ecuador's natural beauty and the simplicity of beachside living.
Here you'll find a small but eclectic number of bungalows, hostels, and restaurants. A boardwalk with a charming red brick esplanade is perfect for leisurely beach walks.
Ride the waves, go for a refreshing swim, or hike to nearby waterfalls – the possibilities for water sports and relaxation are endless. Olón is tucked against the Cordillera Chongón-Colonche mountain range, with the cloud forest just minutes away from the beach. Here, you can easily switch from surfing to catching a rare glimpse of the endangered great green macaw in its sylvan habitat.
Now and then you'll be treated to the stunning sight of humpback whales or wild horses galloping on the beach.
Montañita and Olón Real Estate
These coastal towns' real estate options include oceanfront condos, single-family homes, and parcels of land. Housing remains quite affordable and you can choose from basic cottages to homes that have all the modern comforts and conveniences.
Whether you want to enjoy the bohemian vibe of Montañita or the more low-key joys of Olón, we'll help you make the most of your stay. Call us at 239-848-5876 (USA), 098-316-0067 | 097-994-7640 (Ecuador) or send an email to info@livetheliveinecuador.com.