Manta – Heart of the Manabí Province
Manta, located on the beautiful coast of Ecuador, is a growing and thriving city as well as top destination for both locals and foreigners.It is known for having some amazing beaches, fantastic things to do, and is perfect for those who like a bigger city feel. With some 250,000 inhabitants, Manta city offers you everything you need and more while still having that local feel that is colorful with culture.
Manta – The Growing Coastal City
Manta is a mid-sized city, not as big as Guayaquil or Quito, but also not as small as Puerto Lopez or Ayampe. It has Manta Eloy Alfaro International Airport (MEC) and many who plan to visit the coast but arrive in Quito use this airport to cut down on some travel time. Manta is home to Ecuador's second largest sea port andis a large commercial hub for the country. The economy is strongly based around the port andfishing, with tuna fishing being the most popular. There is a large market where you can pick up today's freshest catch. The port also welcomes larger cruise ships throughout the year boosting tourism for the city.
Many people visit the Manta area for its gorgeous beaches. "El Murciélago, Santa Marianita, San Lorenzo, and Barbasquillo are some of the most popular. San Lorenzo is a surfer favorite as it is known for having some powerful waves. Restaurants and small tiendas line the boardwalks and cabanas in the sand can be rented for the day so that you can have some protection from the simmering sun.
If you're looking for activities off the beach, Manta also has that. Go shopping at the newly constructed Mall Del Pacifico, catch a film at one of the many international film festivals, or visit the nearby town of Monticristi, and learn about the famous "Panama Hat," that originated from this area.
Real Estate in Manta
Manta is continuously expanding and it is becoming more and more popular among expats. Condos and high-rises are popping up along the beach bringing a touch of sophistication to the area and some come with the most spectacular views. Many with very reasonable prices as well as pre-construction pricing. Near Monticristi is where you find the more familiar homes with simpler construction and larger land lots.
Live the Life has yeas of experience working with properties on the coast of Ecuador and we would be happy to help you find your next home in Manta.  If you have a home you would like to sell or rent out in the Manta, we can also help you get your house listed. Contact us for more information or visit one of our offices.
FANTASTIC INVESTMENT OPPORTUNITY AT PIEDRA LARGA IN MANTA!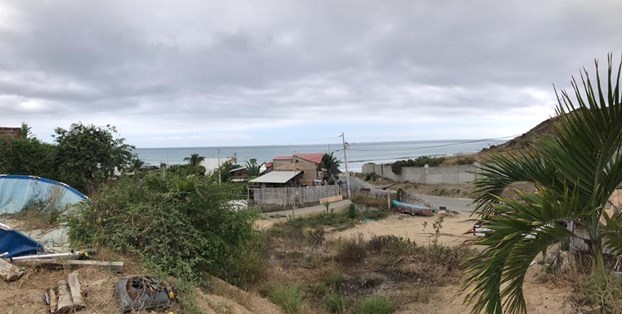 Offered at: $130,000
Located 2 km from the city of Manta, and 80 meters from the beach, this property at Piedra Larga…
view details