Here are a few updates on factors that may affect Ecuador's economy as well as its real estate market in 2017: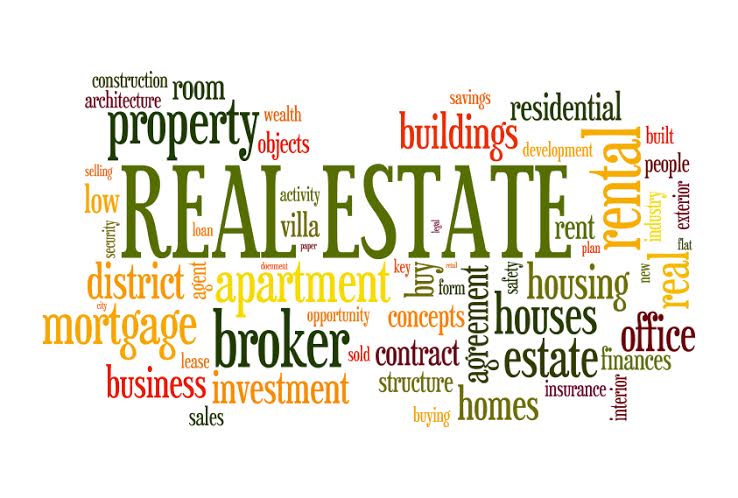 More than 251,000 jobs within the next several years
Ecuadorian President Rafael Correa recently announced that several policies and investments currently being pushed by his government are designed to aid the creation of over 251,000 jobs within the coming years.
According to Correa, Ecuador will be able to raise its Industrial GDP, which is currently around 12% to 13% of its total GDP to more than 25%, thanks to improvements in infrastructure, policy decisions, and investments totaling between $27 to 28 billion.
The President stated that the government's industrialization plans are based on factors such as quality, innovation, productivity, and the market. With this in mind, Correa predicts that the country will have multiple value-added manufacturing and service operations by 2025.
Ecuador's trade agreement with EU
The long-awaited signing of the trade agreement between Ecuador and the European Union is expected to facilitate an increase in banana exports. The deal, which was signed on November 11, 2016, has been provisionally applied since the beginning of this year.
The neighboring Andean nations of Columbia and Peru had previously signed the agreement with the EU in 2012, and negotiations between the EU and Ecuador started in 2009.
According to Juan Patricio Navarro, Ecuador's European representative, joining the agreement places Ecuador on equal footing with its two neighbors. He states that with increased volumes shipped to the marker along with tariff reduction, the deal will be a huge benefit for both Ecuadorian exporters and European buyers.
With this milestone deal Navarro believes that the exportation of Ecuadorian fruits such as bananas as well as exotic varieties including dragon fruit, golden berries, avocados, papayas, and granadilla are set to increase in volume substantially.
Ecuador's healthy lifestyle and gorgeous weather attracting more and more expats
Ecuador is named for the equator, which runs right through the entire country. Due to the country's location, Ecuadorians get to savor a day-in, day-out temperate climate, along with perfectly equal days – both daylight and nighttime last for 12 hours, every day of the year.
Combine this with incredible views of the Pacific Ocean and the enchanting Andes Mountains, a year-round growing cycle for a variety of healthy fruits, a low cost of living, and affordable real estate and you get an environment where you can live longer and happier.
When you're living in Ecuador, you'll likely be spending more time outdoors. Most expats in the country don't own a car, as many of them opt to get around on foot while doing their daily chores.
As an added bonus, food in Ecuador is not only more affordable, but it's much healthier than what you can find back home. You won't find as much packaged or processed food, and most restaurant dishes are made from scratch, using fresh local produce.
These reasons make Ecuador one of the top retirement destinations – Cuenca alone is home to more than 5,000 expats.
Yunguilla Valley is fast becoming one of Ecuador's top retirement destinations, with its relaxing countryside atmosphere, pleasant sunny weather, and stunning views of deep green farmland surrounded by mountains.
If you're searching for an excellent place to retire, Yunguilla Valley is a wonderful choice. Here are a few great reasons why:
The pleasant climate
Geography plays a huge part in Yunguilla Valley's pleasant climate – the area has an east to west orientation, which means it gets plenty of sunshine as well as a shorter rainy season.
The valley has an altitude of approximately 4,500 feet near Santa Isabel and around 7,000 feet close to Giron, resulting in temperatures that reach the low 80s during daytime to a pleasant high 50s to low 60s at night. With these conditions, retirees get to enjoy lower air conditioning costs, which is not common in most tropical locations.
World-class outdoor activities
If your idea of retirement is spending more time outdoors, then Yunguilla Valley is perfect. The region offers a top-notch variety of recreational activities, which include bird watching, horseback riding, and many more.
Love hiking? There's an exceptional network of hiking trails that will take adventurers through breathtaking scenery, where you can soak up views of majestic mountains, dense forests, and spectacular waterfalls. The area also has numerous banana, coffee, papaya, and orange plantations, which tells you just how lush and fertile the region is.
Quality infrastructure
Many parts of the Yunguilla Valley may be underdeveloped, especially when compared to Cuenca, but its infrastructure is top-quality compared other rural communities in Ecuador.
Residents get all necessities, including water, electricity, and telephone lines, along with numerous restaurants and entertainment venues. In addition, Yunguilla Valley residents are also less than an hour away from Cuenca, which means quality healthcare services are a short drive away.
Well-constructed and affordable real estate options
If you're searching for a home in Yunguilla Valley, you'll be able to find plenty of excellent options. The quality of construction in the region is superb compared to other areas in Ecuador.
Properties are very affordable as well, and many of the lots already come with necessary infrastructure (water, electricity, and phone). Even with all the modernization around the area, property values have remained relatively low, with prices that are sometimes as much as 30% less than comparable properties in other areas. And when you factor in the relaxing atmosphere and gorgeous panoramic views surrounding most of the homes, you'll be hard-pressed to find a better deal in such a beautiful location.
Fantastic investment opportunities
Yunguilla Valley is not only a terrific place to live; it's a fantastic location for investors.
as well. The region is experiencing constant, steady growth, which will likely continue for several years. Moreover, its close proximity to Cuenca as well as the number of hotels in the valley ensures easy access to visitors as well as new residents.
Want more information? Take a look at some of our other articles and pages on Yunguilla Valley here and here.
Coming to Cuenca is like stepping into a lovely European city, with its intricate colonial architecture and cobblestone streets. But there's more to this mountain city than meets the eye.
Considered Ecuador's most attractive city, it has everything you need to live well – outstanding healthcare, a burgeoning culinary scene, an established expat community, and gorgeous homes.
El Agave in Tarqui
This single-family home gives you pastoral views and mountain vistas. The 3,000-square-meter lot it's situated on lends itself to gardening or open-air gatherings.
With over 600 square meters of living space, there's enough room for you to bring your vision of your ideal home to life. The vast outdoor kitchen is perfect for when you entertain guests, and an horno – an oven made of adobe – is also available.
A bar and restaurant comes with the property, making it ideal for those who want to establish own business. A basement can be used for storage, or converted into an additional room. Vaulted ceilings improve airflow, keeping you comfortable during the warmest days.
With a central location and a price tag of only $450,000, this Cuenca home could be the right choice for you.
Villa in Paute
Come home to panoramic views in this splendid villa, about 25 minutes away from Paute, Cuenca. Situated on three hectares filled with fruit-bearing trees and flowering plants, the property will appeal to anyone with a green thumb.
Harvest apples, pears, chirimoyas, avocadoes, corn, and potatoes in your own backyard, which is irrigated with an aspersion system that flows from a reservoir. There's also enough pasture land for cattle. The perimeters are fenced off, so your privacy and safety are guaranteed.
A detached Red Barn quarters adds a touch of whimsy, and may function as a guest house or a studio. Not that the main house itself lacks space – there are four bedrooms and two deluxe bathrooms.
The large kitchen is furnished with custom cabinets and top-of-the-line appliances. The covered BBQ area is great for parties and picnics, while the fireplace is a wonderful place to gather around after a long day.
At $310,000 – still negotiable – it comes with all the accouterments of a modern home, such as efficient LED lighting, Direct TV, and excellent phone signal.
Rustic getaway in Paccha
Perched on a corner lot, this gorgeous home is surrounded by exquisite gardens and plenty of open space for outdoor activities. With more than 1,000 square meters of land, you'll have room for a few crops and flowers.
The house itself covers about 243 square meters – enough to include a living room, dining room, kitchen, laundry area, study room, and a mini-apartment with a full bathroom – on the first floor alone. On the second level, you'll find four bedrooms, three bathrooms, and an extra room with a lovely fireplace.
Located in a quiet town just 15 minutes away from Cuenca, the home is a steal at $250,000, with room for negotiation.
Challuabamba home in gated community
This 300-square-meter home comes with luxurious finishes like tile floors, fine cabinetry, and marble countertops. Breathtaking views of the mountainside will help you unwind, while a spacious lot of about 2,000 square feet gives you plenty of space for gardening and outdoor gatherings.
If you're looking for the kind of Cuenca home that will usher in a life of ease and comfort, give us a call at 239-848-5876 (USA), 098-316-0067 | 097-994-7640 (Ecuador) or send an email to info@livetheliveinecuador.com.