Brick Construction in Ecuador
LiveTheLifeinEcuador | May 1, 2015
Traditionally, the main materials used in the residential and commercial structures found in Ecuador are made of locally produced and highly durable materials like adobe brick and steel – materials that are durable enough to withstand the regions' varied geographic, seismic and environmental conditions. Locals rarely use wood in the exterior construction of homes here, as they may deteriorate faster due to the humid weather conditions.
The Advantages of Adobe Brick
Ecuadorians have been building adobe brick homes for generations and these bricks are made manually (often the entire family is involved in the production process). Adobe is a mixture of earth/clay and straw and is a highly durable material that's particularly well suited to the country's climate, with its warm days and cool nights. Well-built adobe brick homes are naturally energy efficient – the walls keep the interiors cool in the daytime and give off some of their absorbed warmth at night.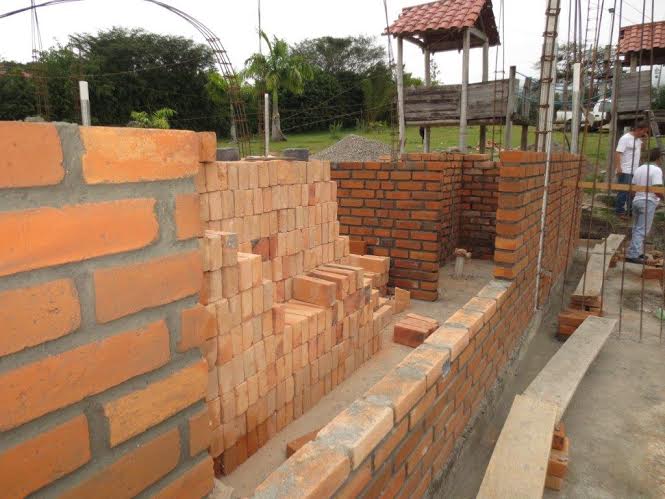 If you're planning on building a home in Ecuador, it is important to take into consideration the fact that labor and construction practices here vary from those in the United States. It is highly advised that you work with an architect and contractor that you can trust so as to avoid any mishaps and to make the construction process less stressful for you. Here, here's a quick crash course on what to expect:
The Building Process
The construction process in Ecuador is relatively slower than that of the U.S. as it relies heavily on manpower – from the mixing, pouring and spreading of wet cement to the laying of bricks, the majority of the work is done by hand. Building inspections and paperwork are not very strict; however, it is highly advised for you to review labor laws and building guidelines so as to avoid any problems in the future.
Affordability
Residential construction in Ecuador is also affordable. In fact, the construction of a brick home can have an estimated cost of around a hundred dollars per square foot. If you're working within a strict budget, you can start on building your home for less than $15,000 dollars and then go on adding another story or feature as your budget allows.