Aventura Park
LiveTheLifeinEcuador | July 2, 2015
One of the world's top tourist destinations, Ecuador has so much to offer when it comes to adventure and excitement. Marvel at the gorgeous landscapes that range from verdant tropical forests to awe-inspiring mountain ranges cloaked in ice and clouds to winding rivers that teem with wildlife. Take your pick from a selection of activities – zoom through treetop canopies, feel the rush of the wind while on horseback, witness the spectacle of jewel-like birds soaring high in the sky, or enjoy quiet moments on a boat, fishing reel in hand. The options are not only fun and varied, they will most certainly appeal to everyone as well.
Located in Cantón Girón, just 5 miles from Lentag, is Aventura Park. And here, you can truly get a taste of what it truly means to have an Ecuadorian adventure. Plus, you get to have it in a safe and accessible environment that maximizes the fun and the overall experience.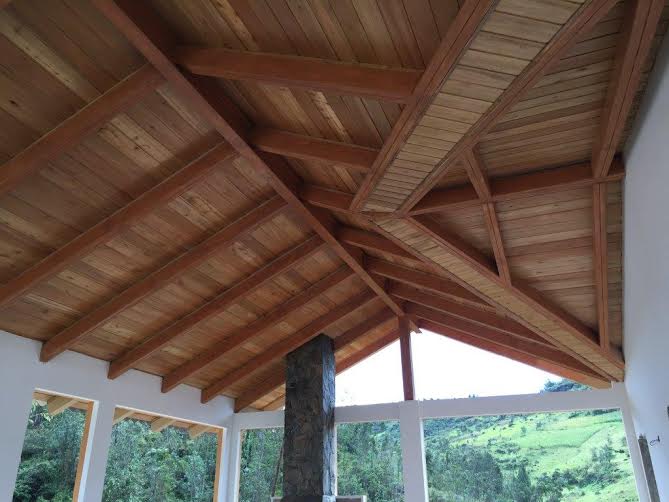 Aventura Park has four tours to choose from. These are:

Canopy Tour – This 1.5 to 2-hour tour covers 2 kilometers and starts with an exhilarating canopy tour on 6 zip-lines. The lines are doubled to guarantee your safety as you zip through the air a hundred feet from the ground. It includes a quick stop at the park's blackberry fields on the fourth line.
Riding Tour – This 1-km tour lets you explore the park on horseback. There are horses suitable for novice riders and ponies for the kids. The tour is around an hour long and includes a brief visit to the park's blackberry plantation.
Blackberry Harvest Tour – Get to experience farm life when you visit the organic blackberry plantation where you can try your hand at harvesting fresh fruit. The plantation encompasses 3 hectares and you can spend as much time here as you like.
Boating and Sport Fishing Tour – Try your hand at fishing at the park's 3 small lakes, which are stocked with tilapia. You can fish from the shore or from a pedal boat. Boats can accommodate up to four and are equipped with complete safety essentials. No need to bring rods or bait – these will be provided.
All tours will have knowledgeable guides so you can make the most of each experience.
Aventura Park offers an exciting mix of exciting activities that range from hiking and trekking to zip lines and a behind-the-scenes look at farm production. You can also opt to try out their spa services, which includes massages, saunas and baños de cajon (which is something like a sauna in a box).